An anime science fiction action thriller that will explore what it means to live and die well, testing the limits of all we hold dear
The project aims to carry the tradition of older sci-fi anime titles such as
Akira
and
Ghost in the Shell
, and the material was written between 1994 and 1995. The production team is using Kickstarter in order to avoid the process of funding from production committees and therefore retain creative control of the anime. If the Kickstarter is
successful
, the team hopes to expand with more projects in the
Under the Dog
universe.
Ishii, Kozaki, and Yura are all guests at Otakon this weekend.
Creative Intelligence Arts describes the story:
Under the Dog takes place in 2025 in Neo Tokyo, five

years after

a devastating terrorist

attack

at the Tokyo Olympics. In the wake of the tragedy, the U.N. formed a covert ops unit dedicating to seeking out, then eliminating those responsible for the attack. Anthea Kallenberg, a girl of Swedish descent is a member of this elite group who has honed her combat abilities and has become a deadly assassin, but must come to terms as to who she really is.
If funded, the finished product will be in Japanese with
English subtitles
, and also include the
original soundtrack
and behind-the-scenes diaries and interviews.
Producing a standout soundtrack and stellar sound design usually breaks the bank and makes the budgeters cry but we are getting a steal with our audio legends:
Hana Tougetsu - Number 06 - Op Support
Hana is the main character of Episode 1. Although not remarkably skilled in combat, her stereotypical Japanese high schooler exterior belies her unique gift to shift people's' moods and mental states. Using her talent, she often gives much needed stability and catharsis to the team, helping shield them from their tremendous burdens. An all around nice girl with strong family ties, she lives with her family and brother.
Anthea Kallenberg - Number 03 - Special Operations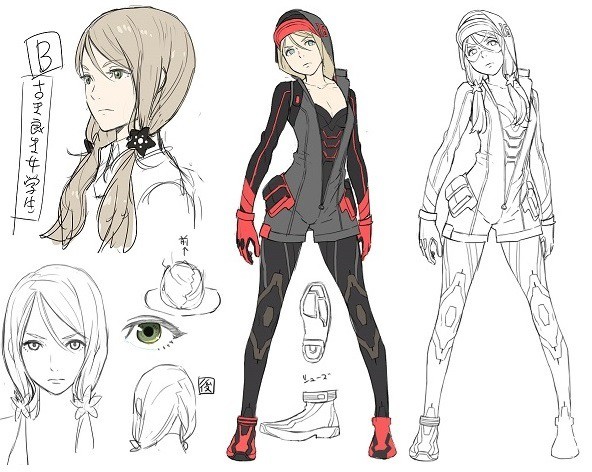 Anthea, a Swedish girl, is the team's infiltrator and assassin who was personally raised by Colonel Amagata. She prides herself in her abilities in combat and for good reason. Because of her skill, Anthea is often given point on special operations, usually to get the other agents out of a jam.