"Attack on Titan," "Naruto," "One Piece," "Bleach," and "Pokemon" referenced in Halloween episode
While not quite as extensive or artful as their
Hayao Miyazaki tribute,
this year's
Simpsons
Season 26 'Treehouse Of Horror XXV' did manage an anime gag that otaku are sure to appreciate. Parodying 2001's
The Others
, the family is confronted with their original 1987 The Tracey Ullman Show incarnation... as well as few notable others.
(Source: crunchyroll.com)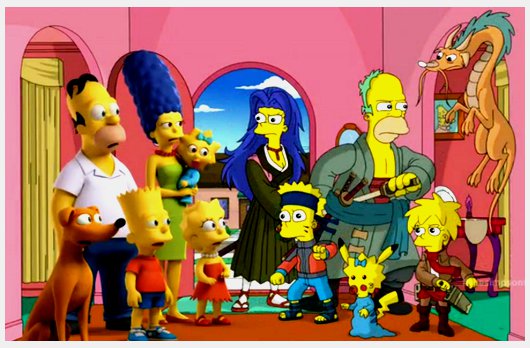 In the recent past the animated tribute to the filmography of the master Miyazaki.